Ad blocker interference detected!
Wikia is a free-to-use site that makes money from advertising. We have a modified experience for viewers using ad blockers

Wikia is not accessible if you've made further modifications. Remove the custom ad blocker rule(s) and the page will load as expected.
About
Castle Story is a RTS-RPG created by Sauropod Studio, a two man studio based in Montréal. The game takes place on a bunch of flying islands inhabited by creatures that call themselves "Bricktrons". The Bricktrons are you builders, and will build your dream castle for you, and they gather resources which are used to build. The world of Castle Story is huge for you and your Bricktrons to explore, filled with danger and mysteries.
Read more...
Featured Page
François Alain is one of the lead designer of Castle Story, and is co-owner of Sauropod Studio. François Alain and Germain Couët, are the sole creators of Castle Story. After studying game design in university, François and Germain decided to create a independent games company.
Read more...
Featured Videos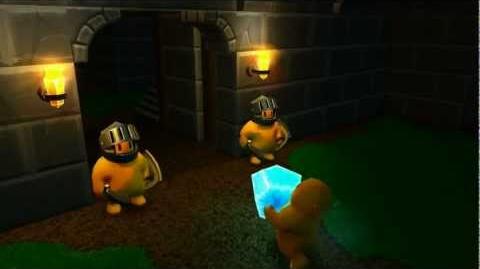 Screenshots
Recent News
[add · more]
Create blog post
Blogs
Sauropod Studio: Whats Ahead of Us

"Another week has passed. We've spent this one thinking, planning, scheming and generally laughing maniacally like …

Read more >

On December the 24st the gaming community got a early Christmas Present, Castle Story programmer François Alain announced Castle Story a RTS set in a…

Read more >
See more >